As an agent of Espressif (Espressif Technology) and a VAD partner of sigmastar (Xiamen Xingchen), we have not only carefully sorted out the problems you may encounter in the development process, but also a quick and concise tutorial for the reference of development partners. At the same time, it also carefully sorted out the main features and applications of new products and new solutions of Espressif and Xingchen Technology! I hope you can understand and use good solutions and products quickly!
Today Xiaoming will take you to understand the application of SSD201\SSD202D core board in intelligent cooking machine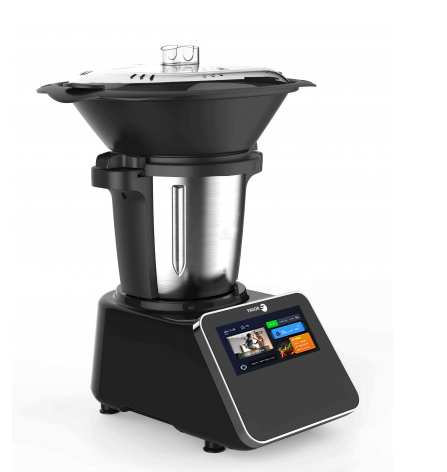 The above cooking machine is a 4.3-inch serial screen solution provided by Qiming Cloud for a foreign customer. The hardware adopts the SSD201 core board IDO-SOM-2D01-2GW from Qiming Cloud and a 4.3-inch resolution of 480*272. The serial port screen is equipped with our 8ms platform for application development.
Reason for hardware selection
1. It integrates the main control and the screen, and the interaction should be smooth. It can play video and support WIFI. From the perspective of customer needs, it is very cost-effective to choose the SSD201 core board!
2. The product is easy to upgrade and can add AI voice function; at the same time, if you need to use screen projection, you can directly PIN TO PIN to select the SSD202 core board application, without changing the current structure!
3. Support local storage of recipes
4. Support online upload OTA upgrade

Qiming cloud serial screen integrates a 4.3-inch IPS capacitive touch screen with a resolution of 480272 (optional 800480); the motherboard selects SSD201 core board with WIFI, and the motherboard supports TF card, CAN interface, and one network port. One USB port, one left and right channel speakers, RTC circuit, one RS232 and one RS485; if you need to use a voice solution, Qiming Cloud has also adapted off-line and online voice options!